WA'S FIRST 'MICRO LOT' HOUSING PROJECT
Innovo 80 Series on 80sqm green title lots
The Hon. Peter Tinley AM, MLA Minister for Housing; Veterans Issues; Youth launched WA's first Micro Lot Housing Project on green title lots under 100m² in Ellenbrook in April of this year.
The project is a collaboration between residential homebuilder Now Living and the developers of Ellenbrook, a joint venture between the Department of Communities and a LWP Property Group Syndicate. 
The launch to industry came after the WA State Planning Commission (WAPC) released a draft position statement on 'micro lots' as part of the State Government's push to tackle housing affordability and the provision of a range of housing options for the WA public.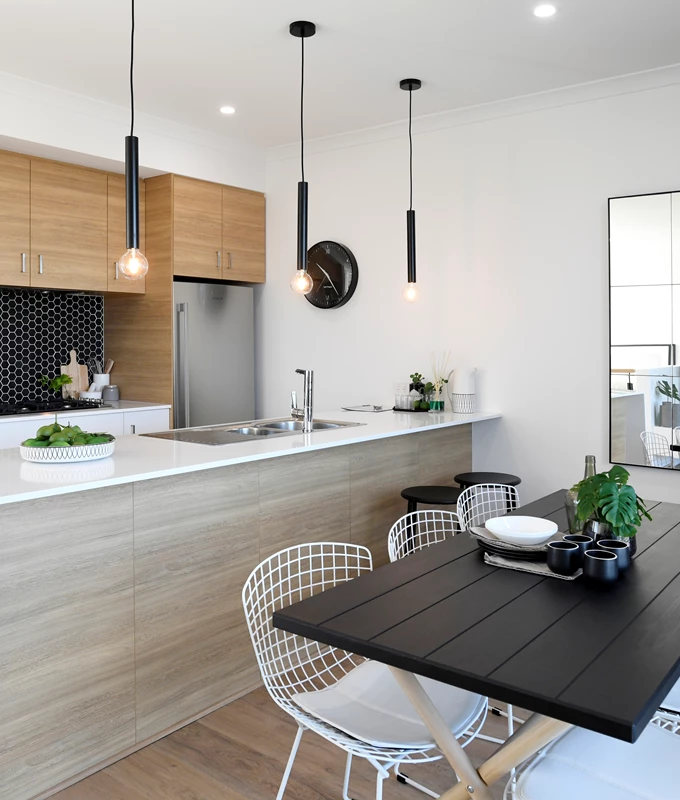 5 years of
Research & Development by LWP
Micro lots' are green title lots sized under 100m² but at least 80m².
Managing Director of LWP Property Group, Danny Murphy said his team began investigating alternative housing options for green title lots five years ago, with the goal of providing new housing options with a lower land cost for homeowners.
"The homes are part of Ellenbrook's medium density urban series range and the objective of the project is to lower the land cost to new home owners without affecting the liveability of the home.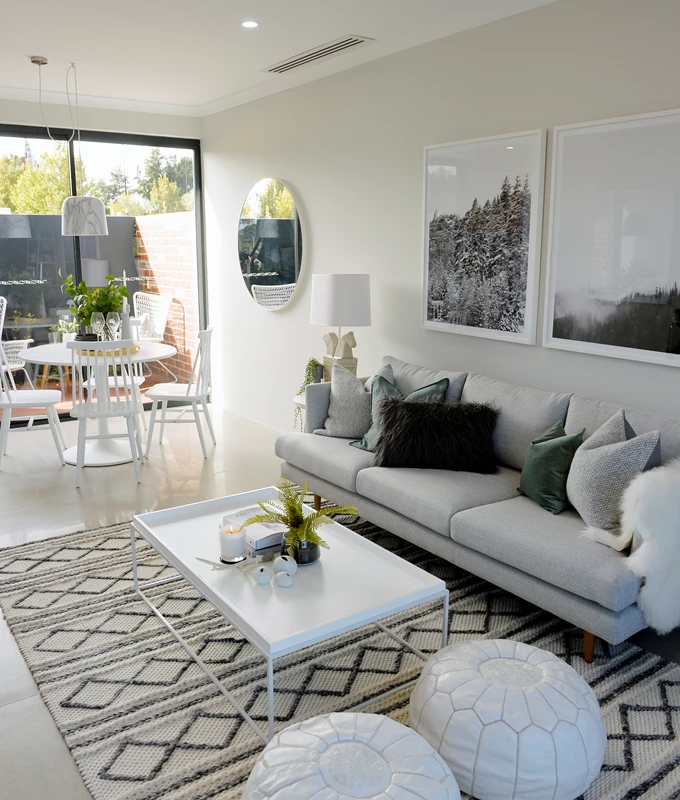 Strong partnerships key
The 'Missing Middle'
"The homes address the 'missing middle' – the gap between single-storey cottage lots and strata titled apartments," he said.
Executive General Manager of Now Living Troy Gorton said in order to deliver an innovation of this calibre, a strong partnership between the developer and builder was essential, backed by government support.
"The level of R&D completed by all parties involved in the project was paramount to achieving project outcomes. The streetscape aesthetic and the functional design to maximize space were critical considerations in order for our product to be a success," he said.
"Contribution from the Built Form perspective starts from the initial planning and regulatory stages. Now Living is proud to be part of a first for WA, a project where industry is leading by example and innovating in order to solve housing diversity and other challenges."
The project will offer a range of designs, with over 100m² of living across 2 x 2 and 2 x 1 layouts, with multi purpose rooms and front garages.   When released, the homes will start at $299 000, are located across from a park and in walking distance to the amenities of the Ellenbrook Town Centre.