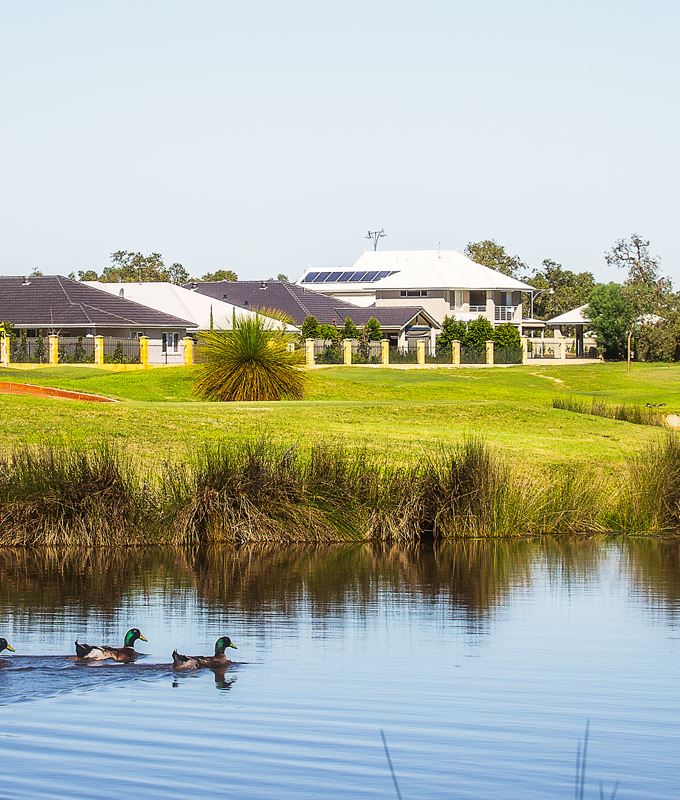 Lots To Love – The Vines
There's Lots to Love about The Vines!
The Vines has something everyone will love, with three distinctly different estates to suit your needs and budget.
The name "The Vines" originated from an estate of the same name involved with viticulture, and this is reflected n many of the street names being related to the industry.
Growth of The Vines centred around the development of The Vines Golf Course and Resort in 1989, with first residents moving into the area in the same year.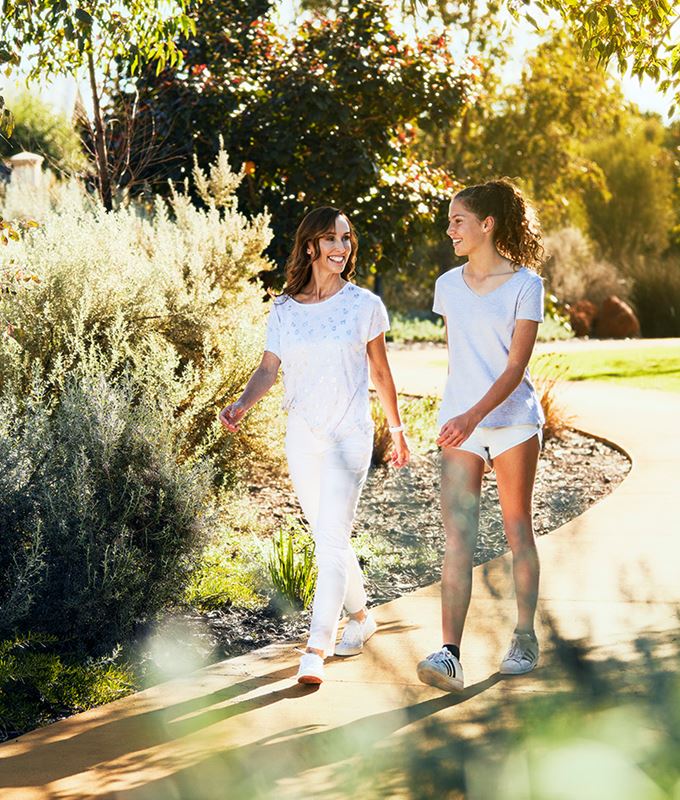 Choice of communities
The Reserve
The Reserve is premium living in the heart of the golf precinct. This premium community has views to the Darling Scarp, an incredible community feel and is on the doorstep of the renowned Swan Valley.
Woburn Park
Enjoy larger lots at Woburn Park, situated between opened landscaped areas, for the established family or those looking for more space.
Equis Lake
Watch your family thrive in The Vines' picturesque, nature-filled community at an affordable price!
Be close to schools and parks with all the convenience of the town centre nearby.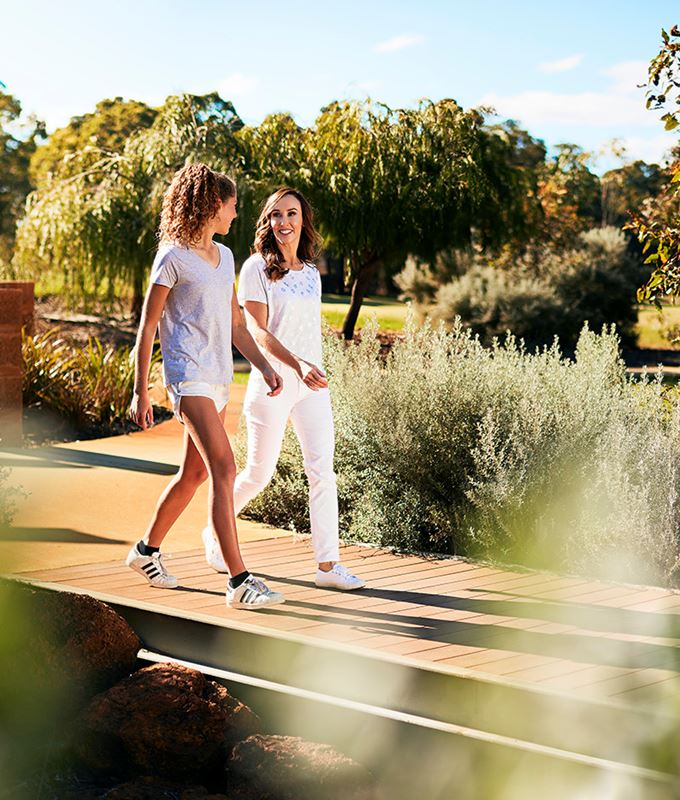 Kangaroos for neighbours!
Close knit communities at The Vines
Community
The Vines has an excellent sense of community, and many long-term residents since establishment in the 1980's. The City of Swan services The Vines and has a full schedule of events and activities for the benefit of the community.
 Lifestyle
The Vines is a stunning community at the gateway to the Swan Valley. You'll get as much nature as you can possibly want, and live a country lifestyle with all the convenience of the city.
The Vines is home to a five-star resort and Country club that encompasses 2 hotels: The Novotel Vines and The Sebel Swan Valley.
The golf course is a 36-hole layout that consists of two world class championship courses.
You've also got Ellenbrook and Aveley communities close by with all the amenities already available, with many more on the horizon.
Find out more about the tranquillity and open spaces at The Vines - there's Lots to Love, because home is where the heart is.