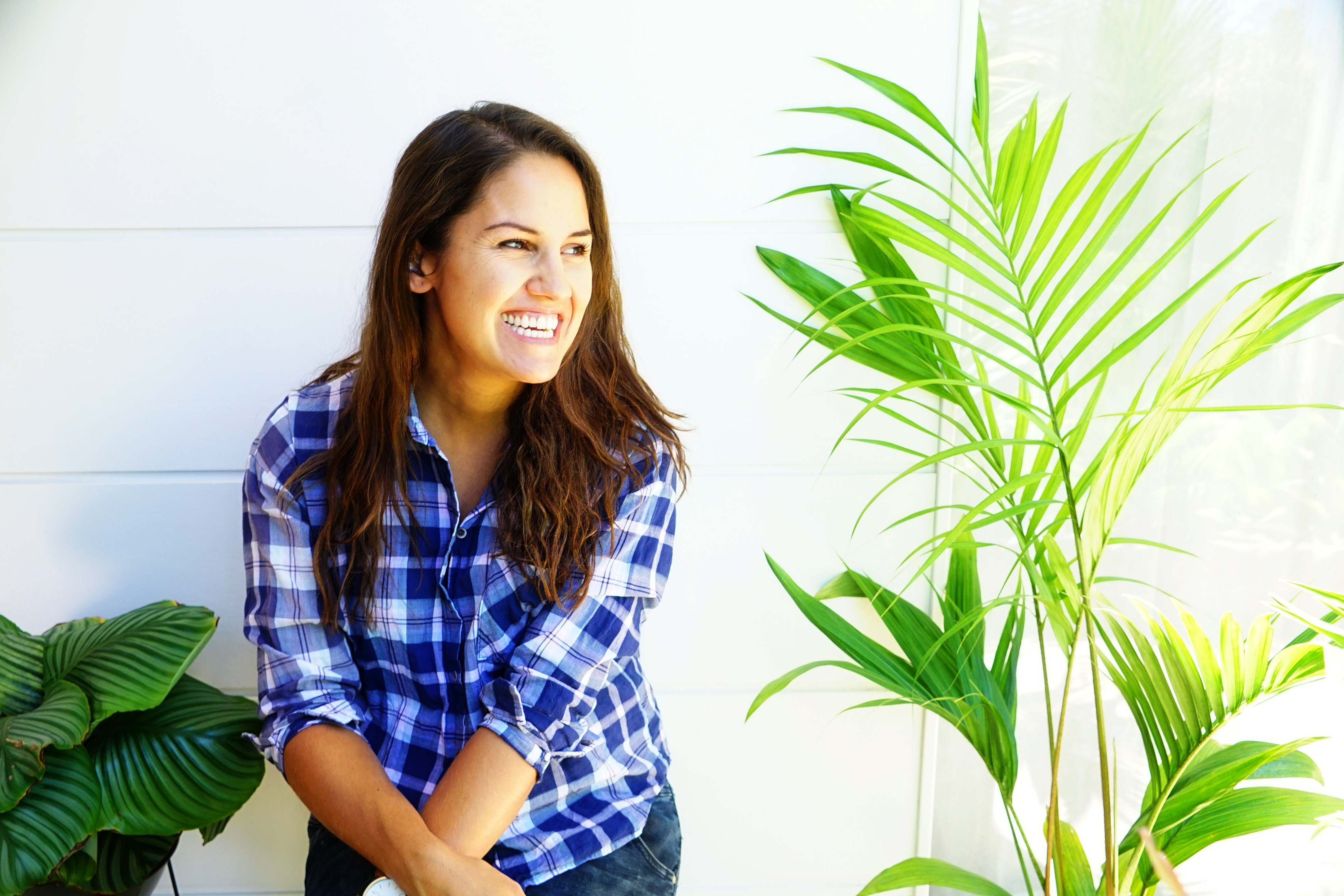 Making your house a home - Entertaining Tips with House Nerd
GUEST BLOG with Maya Anderson, House Nerd.
My name is Maya Anderson – some of you may know me as 'House Nerd'! That's the name of the blog I started back in 2012 to share my obsession with all things home, building and interior design.
In this blog I share how to make your new house a home and my top entertaining tips (perhaps for your house-warming party!)
You can visit House Nerd at www.house-nerd.com or check out my adventures through Instagram @housenerd or on Facebook.
"People will forget what you said, people will forget what you did, but people will never forget how you made them feel," said the wise Maya Angelou, and I've always applied this to entertaining.

We have always entertained a lot and we really enjoy it. However I know that entertaining is one of those things that a lot of people feel nervous or anxious about – for whatever reason. They might think their home is "not good enough", they feel like people won't enjoy visiting a home that's not finished decorating-wise, or they don't feel confident about their cooking skills. It's very normal!
But I'm a strong advocate that if you wait for this magical day when everything in your home is styled and finished to a Pinterest-worthy standard, you could be waiting a very long time to have friends and family over – and life is too short for that. Even when we moved into our 1970s house in our mid-20s and it was still a daggy, dated former rental, it makes me proud to think that we have always had people tell us how much they like visiting us here – yes, even when our renovations were an ongoing work-in-progress and we'd spent all of our budget on renovations, so the only furniture we could afford to have was a daggy mishmash of hand-me-downs and battered vergeside finds. Even in those times, we still had lots of memorable nights full of laughter here.
The thing I love about entertaining is that no matter what stage you are at with your build or your decorating, entertaining will make you love your house more. Yes! It's true. There is something about entertaining that will make your new house truly feel like home - yes, even if it's still in need of those finishing touches.

If having people over makes you feel anxious, it helps to bear in mind that the best hosts are warm, generous and make you feel comfortable, and you don't need a fully finished fancy pad to do that. It doesn't matter how your house is decorated and styled, whether it's finished or not finished, so long as it's clean and comfortable (and the wine is free-flowing!) But I know that when you are hosting, it can make you FEEL more comfortable when you feel like you've done as much as you can to make your place worthy of guests.
Here are my top tips for taking the stress out of entertaining so you enjoy the night as much as your guests.
Check with guests ahead of time for any food allergies or preferences.
Plan your menu ahead of time and make sure you've got all the ingredients that morning ready to cook with.
Give yourself plenty of time to have a shower and freshen up for your guests, and trust me - prioritise that over tidying the living room, because when you look good, you feel good. Take it from someone who is guilty of cleaning up the house and leaving getting ready to the last possible minute - there is nothing that will make you feel quite so imbalanced as your guests arriving when you're still naked!
If you're making a meal and feel nervous about your culinary skills, now is not the day to try a new and exotic recipe. Go for something you already master. Or UberEats. No-one will judge you, I promise.
Your guests will naturally feel special when they feel like you've put in the effort just for their visit, whether you've made your signature crème brulee or taken the time to prepare something for their dietary requirements. Having a beautiful cheese platter or grazing board out on the kitchen counter is a really nice and easy way to welcome guests and make them feel special. If I have time, I like to do a big timber share board clustered with all kinds of nibbles. There are so many gorgeous inspo pics for these on Instagram and Pinterest if you need a little inspiration, but try adding flowers, gourmet crackers, antipasto, little bowls of dip, hunks of cheese, sprigs of rosemary or herbs, slices of fresh fruit and grapes – if it makes it look pretty, almost anything goes. Abundance and variety is key to giving it the wow factor.
With two kids and a dog, our house isn't always as tidy as I'd like. If guests are arriving soon and your house is a mess, focus on tidying and cleaning the most important things – the toilet, bathroom sink (put out a fresh handtowel and a nice bar of soap, or what I like to call the 'display soap', which my hubby knows better than to use after a day of gardening). Then do a quick sweep or vacuum, plump up the couch cushions and wipe down the most-seen flat surfaces that they'll come into contact with – the kitchen bench, dining table and coffee table.
My cheeky speed clean-up trick is to buy and keep on hand a spare laundry hamper and before guests come, I zip around the house and do a super-quick declutter of all those random toys, catalogues, chargers and other miscellaneous things lying around - then stash this hamper in the spare room or cupboard or even your walk-in robe – anywhere your guests won't go!
Nice lighting can help you and your guests feel relaxed. Skip overhead lights in favour of lamps for a cozy ambience or light candles.
Make your house smell divine and welcoming with scented candles or oil reed diffusers. I like to light candles in our toilet and bathroom. As an added bonus, guests won't notice that you haven't had time to polish the shower screen if a room is only dimly lit by candelight! I love the Glasshouse range of candles – guests always ask what smells so good when I burn the Vanilla Caramel one. Candle-less? Sprinkle some cinnamon in a tray of water in the oven and set it on a low heat to make your home smell like you've been busy baking. It will make your home smell lovely and like you've been baking muffins… just be prepared for the possibility of disappointed guests expecting baked goods!
Don't feel guilty accepting any offers of help. If people say they would like to bring something, whether it's a bottle of wine or dessert, let them. Your friends and family like to help you out.
Fresh flowers on your coffee table or kitchen bench make you look like you have your act together and are adulting with ease. Same goes for indoor plants about the place (healthy, live ones, that is).
Board games are not just for kids and can make a night. Our favourite games are easy to learn in five minutes. Scrabble Catchphrase, Cards Against Humanity, Taboo and What Do You Meme are lots of fun and I can guarantee you from personal experience that Spot-It will get even the most shy guest out of their shell.
Pot luck dinners are a lot of fun for groups of six or more and talking about the different dishes is a natural icebreaker. Try loose themes – a curry night, Mexican fiesta, a Mediterranean night or a potato party.
Most importantly of all, pour yourself a nice drink, try to relax and enjoy the company of your visitors! Entertaining is one of those things that falls into the category of the more you do it, the easier it gets.